Introducing a Chrome browser extension that makes it easy to attach files to Twitter.
As you can see, it has advantages you won't find in any other app.
It's very simple to use. Right-click (right mouse button) in the area where you want to insert the Webfolder link and a Webfolder will be created. Just drop the files here and you're done.
You don't have to wait for the file to upload. Normally, the link can be shared with others only after the upload is complete, but with Filekiwi, others can start downloading even while the upload is in progress. No matter how large the file size is, there is no waiting time, so you can transfer immediately just like sending a link.
You can use it anywhere you can enter text, not just on Twitter. You can use it with Gmail, company webmail, various forums, and more.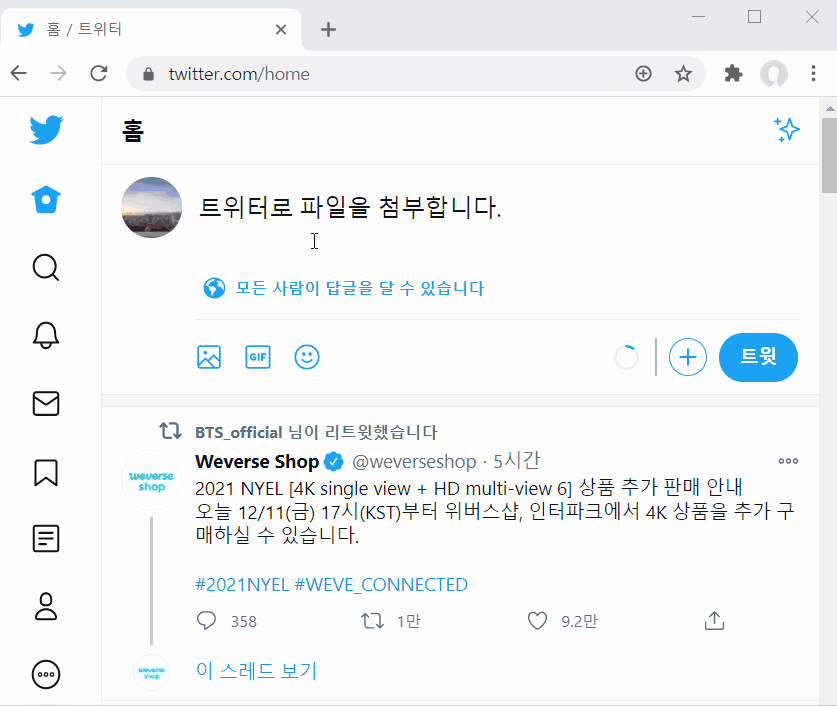 This extension is compatible with all Chrome-based browsers. Microsoft Edge, etc.
Installation is simple.
Click the download link below to go to the Web Store.
Add to Chrome to install
Please confirm the installation one more time to install the Chrome extension.
You are now ready to use it.
You can now attach files directly from any text input field. Try it out right now in the comment box below (whether on blogs, email, or SNS).
Move your mouse cursor to the comment input area. Right-click to proceed.
If you see the [Attach Webfolder] menu as above, it is normal.
Clicking this menu will open the Filekiwi window. When a Webfolder is created, a link will be added.
Once you select files, the upload will start, and then you can finish writing your message.