Discord considers even a 10MB file too large and rejects it. They offer to send it if you pay, but that's only up to 100MB… So, any file over 100MB is completely impossible to transfer on Discord.
Is there no way then? Of course, many people use the method of uploading to places like Google Drive and getting a link, but.. This is inconvenient. There is also a storage limit.
To solve this problem, Filekiwi has released a Discord file transfer bot.
The features are as follows.
The method is simple as it involves installation on the server. Just type /file-send in the chat.
You don't need to wait for the upload to reach 100% completion. Select files to enable immediate sharing. The recipient can download immediately, and there's no need for the conversation to stop. Whether it's 1MB or 50GB, transfer is quick and seamless.
No size limit.
Usage Guide.
Enter /file-send in the chat window to use. Then a link will appear, just click it and drop the file in, and you're done.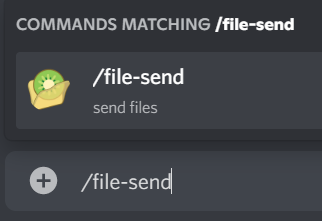 The link will be published as follows.

As I mentioned before, it only takes 10 seconds from entering the command to generating the download link. Start with a single photo, and even 50GB video files take just 10 seconds.
Installation Method
If you're not the server administrator, please pass this message on to them. Then it will take care of everything for you.
Please refer to the file.kiwi website for information about file transfer features.
You can share large files without any size limits on Discord, KakaoTalk, email, group chats, or any message boards.